Two weeks between posts seems a tad ridiculous, right? Do you ever have seasons of feeling overwhelmed? I certainly do, and hopefully, I'm coming out of that season. Thankfully, this has also been a season sprinkled with quality time with friends and making new friends. I love that part. I do. I just looked through my camera and wouldn't you know that I pictures from September that I haven't shared?! Maybe this week, we'll take a visit to the past and look at a few fun things. I think I'll start with the most recent. That makes sense, right?
For Valentine's Day, Husby and I take turns planning. He does one year; I do the next. It makes it easier, and it's TONS less pressure. This year we headed to Fredericksburg, Texas.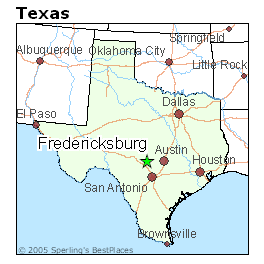 We live southeast of Dallas, so it was a 5+ hour drive. But totally worth it. See, we spent New Years with our super good friends, Patti and Brent. Patti mentioned that she was planning a secret trip to Fredericksburg for Valentine's Day. What started as a trip for those two turned into a super secret mission for us to meet them in F-burg for the weekend. Husby didn't know where we were going until the night before, and then didn't know we'd meet up with them until breakfast on Saturday. The reaction we got was fabulous! We had the best weekend with our dear friends. Our husbands said that the next surprise trip could be out of the country since we did so well with this one. Ha!
I arranged for us to stay at a private bed and breakfast,
Carriage House on the Creek
. It was more like a mother-in-law suite with vouchers for breakfast at area restaurants. Perfect! It was so warm and cozy, and our inn keepers (whose house is just in front of the garage/carriage house) were so helpful and kind. We'll definitely stay here again.
We arrived on Friday, both of us having taken the day off work. After we checked into to our B&B, we headed to dinner at
Cabernet Grill
--a recommendation from our inn keeper, Mitch. And let me tell you, it did not disappoint! I had a fabulous meal that was half an eggplant, scooped out just a bit, breaded and fried; then it was filled with blue crab and shrimp in an asiago cheese sauce. Yum! Husby had the best pork tenderloin we've ever tasted, along with three cheese grits.
On Saturday once we met up with Patti and Brent, we used our vouchers for breakfast at
Rather Sweet Bakery
. I had a breakfast sandwich, and it was so yummy! When I ordered, I was amazed by all of the baked goods. I was so close to buying a macaroon, but thought that might be excessive for breakfast. Imagine my delight when Brent decided to buy one for an afternoon snack. It was the best macaroon I've EVER tasted.
After breakfast, we headed to
Enchanted Rock
, which is a huge pink granite boulder. Patti and I climbed just a bit, and then decided that we weren't properly dressed, so we sat and talked and soaked up the first non-winter weekend we've had in a couple of months. Our husbands climbed and jumped from boulder to boulder, across caverns. Let me just say that wearing a denim skirt with tights and cute little tennis shoes doesn't lend itself to jumping and climbing. I thought that a huge granite boulder meant that it would be like a super smooth hill. I was wrong.

After Enchanted Rock, we headed to the
Texas Wine Trail
. We visited a few wineries, but they were SO busy that we didn't taste at all of them. Our favorite was
Grape Creek Winery
. We came home with a Merlot and Riesling from Grape Creek. We also visited a fabulous chocolate shop,
Chocolat
. They have liqueur filled chocolates. Not a creamy center, but actual liqueur. My free taste was on an Amaretto filled chocolate. I could have eaten a dozen!
Food was obviously a theme for the weekend, as it often is while on vacation. (And by vacation, I mean anytime we're out of town or off work for more than the weekend. Ha!) After Enchanted Rocks and wineries, we took a little break before heading to dinner at
Hilltop Cafe
. It was an abandoned gas station that was converted to a restaurant. Again, we had great food. Here are a few pics of us at dinner:
Then for breakfast the next morning, we used our vouchers at
Sunset Grill
, which was amazing! They have a separate Sunday brunch menu, and it did not disappoint. I had a wonderful black forest ham and brie panini. I'll eat pretty much anything with brie on it! After a little shopping in downtown Fredericksburg, we headed home. Although the weekend wasn't super relaxing, it was super fun. I loved the quality time I spent with my sweet husband and friends.